Charakter - Apprentice.
Punkte: 9/12. Ausdauer: 9.
Parallel die Luke Skywalker (31).
Team Up 1: Obi-Wan Kenobi, Yoda.
After the upkeep phase begins, if this character has 3 or more shields and 3 or more Blue upgrades with dice, you may spend 2 resources to flip him.
Jacob Murray
Transformations #3.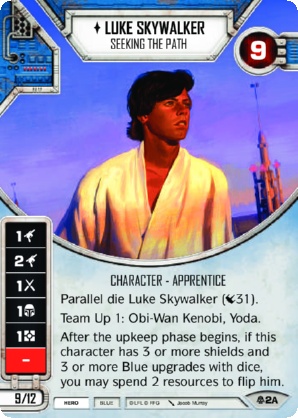 Keine Rezension noch für diese Karte.